Download PDF Documents Here
---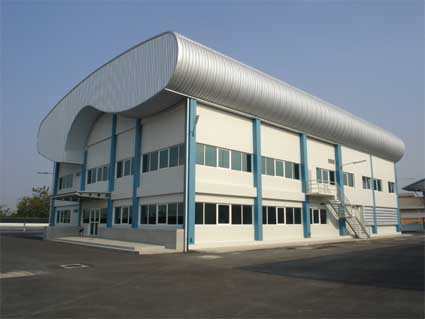 Course information
Hydroweld provide our well established, unrivaled wet welder training courses at Mermaid Maritime's facility in Pinthong Industrial Estate, Chonburi, Thailand
The centre includes an indoor, 7m (23') x 12m (40') x 7m (23') deep, 588m (207653 ft), 588,000 liter (155,333 US gallon)[approx.], filtered and treated training pool.
The pool provides an outstanding controlled environment for a large range of underwater programmes including Hydroweld welder training, qualification of wet welding procedures, wet welder qualifications, habitat welding, hydroarc-gouging, underwater cutting as well as a range of other equipment testing and training.
The facility includes a 10 ton overhead crane with approximately 8 metre (25') lift range.
Up to three (3) portable/removable welding stations are available each fitted out with a adjustable framework which allows the student to manipulate the work piece in to any orientation required for all positional welding with a linear height range.
The diving system, which aims to be IMCA compliant, comprises three surface supplied systems with the option of a forth system if required. Low pressure (LP) air is provided as the main air supply with high pressure (HP) back up. The system incorporates industry standard Kirby Morgan helmets with hat mounted lighting and cameras.
All general diving equipment is provided with the exception of wet suits and booties which students are expected to provide themselves. The water is normally quite warm but can still get chilly towards the end of a dive.
During the course students will be expected to prepare plates for welding to this end there is an element of grinding and topside welding. So most of the PPE is provided, including, safety glasses, gloves, ear, protectors, dust masks, welding and grinding shields, goggles etc. students are expected to provide their own overalls and steel toe work boots.
The underwater welding system includes state of the art wet welding equipment, consumables and tooling.
The price of the courses includes all materials, consumables, testing and Lloyds witnessing, however, accommodation, travelling expenses, subsistence and personal expenses are not. However, a light lunch during course days is provided as is tea and coffee.
The course objective is to train professional, qualified commercial divers in the art of wet welding and are ideal for professional divers who wish to pursue a career in wet welding or who want to improve on their current wet welding capabilities and gain a recognised wet welding qualification.
Wet welding is a manual skill and although no previous welding experience is required to enroll on these courses, it is of advantage for students to have a practical back ground, preferably in construction or engineering and familiar with tools that involved manual dexterity.
These wet welding courses are modular, with each module 10 days long. Each module concentrates on a welding position / joint type on plate or pipe and systematically guides students through various tasks designed to teach or improve their wet welding skills. They provide a sound foundation for students who wish to further enhance their welding skills on subsequent, more challenging positions and joint geometries (modules).
Each module is intended to train professional divers up to the standard required to pass a Welder Performance Qualification (WPQ) to AWS D3.6 Code for Underwater Welding, class 'B' welds. The WPQ test is witnessed by Lloyds Register (LR) who are a major classification society and a member of the International Association of Classifications Societies (IACS). Certification issued LR is recognised internationally and generally accepted by other classification societies throughout the world.
The courses are open to both individual qualified commercial divers and diving contractors alike. Commercial diving contractor who wish to sponsor a number of welder divers on a project specific wet welding course are welcome to discuss their individual requirements. These requirements may include the development and qualification of welding procedures or the use of their own procedures subject to them being within the scope of the training.